Soft Tissue Injuries Following Motorcycle Accidents in South-east Nigeria Nigerian Hospital
Abstract
Background: Motorcycleaccidentshave,inrecentyears,assumedepidemicproportions.Thishas prompted increasing interests in the circumstances surrounding the accidents and the management of the victims. Victims of these accidents are subjected to a variety of injuries including significant soft tissue injuries. Proper management of these soft tissue injuries is important in reducing morbidity and mortality in these patients. This study therefore aims to determine the nature of motorcycle accidents and management of soft tissue from such accidents.
Patients and Methods: This is a retrospective study of the victims of motorcycle accidents admitted into and treated at the National Orthopaedic Hospital, Enugu from Jan. 2004 to Dec. 2007. Relevant data were extracted from the patients' case folders at the Medical Records Department.
Results: Most (33.1%) of the patients sustained multiple injuries, 24.8% deep lacerations, 21.2% bruises, abrasions and/ or friction burns, 11.3% had head injury, 6.0% avulsion injuries and 3.6% had crush injuries of the limbs. Plastic surgery services were required in 61.6% of the cases.
The injuries were treated by various methods, 22.2% had wound debridement with primary, delayed or secondary suture and Plaster of Paris (POP) cast. Another 17.2% of the patients' wounds were debrided with primary wound closure, while 3.6% had delayed or secondary closure after debridement and 8.3% had their wounds skin grafted or covered with flaps.
Conclusion: Management of these patients in a center that provides outstanding Plastic and Reconstructive surgery services aided the appropriate and definitive care of the soft tissue injuries as well as the effective management of the Orthopaedic care of the bone injuries.sterectomy compared to its abdominal counterpart, however, other complications were not. Furthermore, the former had the advantage of shorter duration of hospital stay compared to the latter.
References
Asogwa SE. Road traffic accidents: a major public health problem in Nigeria. Public Health. 1978; 92: 27-30.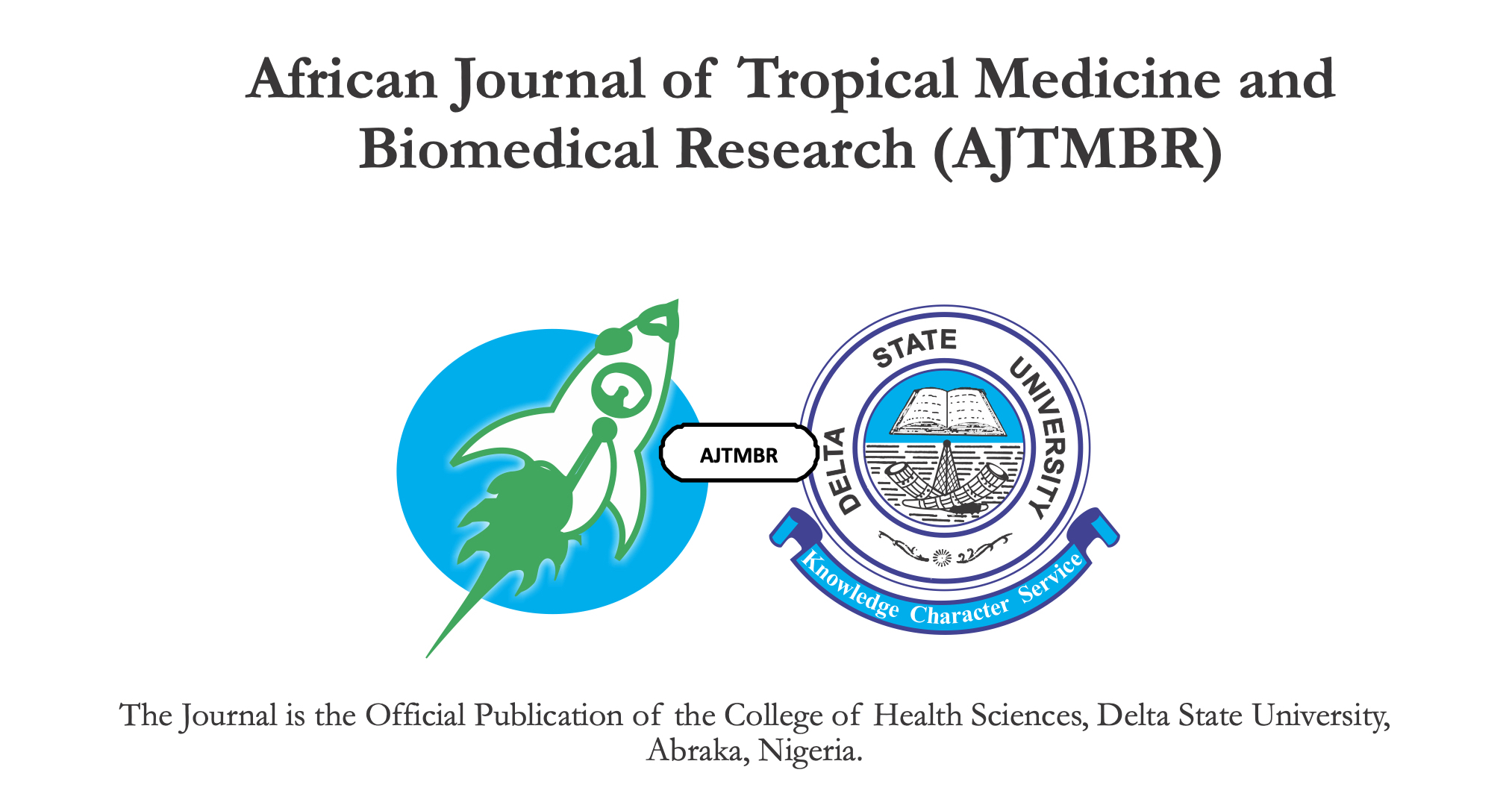 Downloads
How to Cite
1.
nw. Soft Tissue Injuries Following Motorcycle Accidents in South-east Nigeria Nigerian Hospital. AJTMBR [Internet]. 2020 Nov. 3 [cited 2023 Mar. 24];1(4):41-6. Available from: https://ajtmbr.org.ng/index.php/home/article/view/27
Section
ORIGINAL ARTICLES
License
This work is licensed under a Creative Commons Attribution-NoDerivatives 4.0 International License.
The data collected from registered and non-registered users of this journal falls within the scope of the standard functioning of peer-reviewed journals. It includes information that makes communication possible for the editorial process; it is used to informs readers about the authorship and editing of content; it enables collecting aggregated data on readership behaviors, as well as tracking geopolitical and social elements of scholarly communication.
This journal's editorial team uses this data to guide its work in publishing and improving this journal. Data that will assist in developing this publishing platform may be shared with its developer Public Knowledge Project in an anonymized and aggregated form, with appropriate exceptions such as article metrics. The data will not be sold by this journal or PKP nor will it be used for purposes other than those stated here. The authors published in this journal are responsible for the human subject data that figures in the research reported here.
Those involved in editing this journal seek to be compliant with industry standards for data privacy, including the European Union's General Data Protection Regulation (GDPR) provision for "data subject rights" that include (a) breach notification; (b) right of access; (c) the right to be forgotten; (d) data portability; and (e) privacy by design. The GDPR also allows for the recognition of "the public interest in the availability of the data," which has a particular saliency for those involved in maintaining, with the greatest integrity possible, the public record of scholarly publishing.